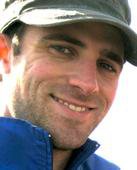 "To instill in all people music's important role in the enrichment of the human spirit," is the motto Sam has always remembered from his college fraternity, Phi Mu Alpha Sinfornia.
Sam graduated from San Diego State 2004 (Percussion, BA in Music) and later Chapman University 2009 (California Teaching Credential, Single-Subject in Music).  As a composer he has received several awards including:
Winner of the NLAPW's 2012 Vortex Award for Music Composition
1st place 2013 MCLI Artists of Promise Award for Music Composition, Video
Writer/Producer of www.MeowfaceMusic.com, 2015
Winner of two IMAs as Associate Producer of the Brian Eisenberg Jazz Orchestra, 2015 & 2018, www.BrianEisenbergMusic.com
As a musical performer Sam was the timpanist for the DCI High Percussion Award winning Cadets front ensemble in 2002.  He later received 1st place Marimba Solo at the 2008 DCA I&E competition performing Tazhahana, one of his own compositions which is featured here on the site.
Sam also has extensive experience as a pit instructor and arranger/composer, including working with the 1st place winning line at the 2009 NCBA Winter Percussion Championships.
Here are links to Sam Rabourn's music on the MartianMusic.net:
Tazhahana
Three Colors
Fairy Dust
17th Dimension
Purple Fork
Spiritualis Per Duo
Secret of the Distant River
Lace Rain
Coronation of the Siberian Queen
Portrait of a Modern Eurydice
Invisible Seraph Feathers
Tolling of the Marshmallows